Materials accompanying an
🖼 exhibition around the notion
of an 🌄 Event Horizon.
🧩 Identity
🖼 Exhibition
📓 Publication
⌛️ 2018
🏄‍♂️ Sandberg Instituut
🏛 The Studio for Immediate Spaces or SIS is the architectural department of the Sandberg Instituut in Amsterdam. The course concerns itself with notions of spaces. Through a 2 year study programme the course challenges students to think around "exploring, investigating and shaping spatial practices that focus on the genesis and production of contemporary spatial configurations". The 2018 exhibition was held at the Klaproos (a restaurant and make-shift exhibition space in the former industrial north of Amsterdam. This choice of space was already an important departure point for the design of the exhibition and the accompanying identity. Next was the title of the show, Event Horizon. An event horizon denotes the border of a black hole after which point there is no more going back. It is thus the literal point of no return. These two points where key in the development of the identity.


The design of the show and that of the exhibtion identity revolvee around borders. Within the exhibitiion itself there aren't really any hard borders between the different works and within the exhibition identity the black on black or white on white prints create a border that also feels rather ambiguous. This sense of ambiguity runs through both definitions of space explored by the department as well as the design of the printed material accompanying it.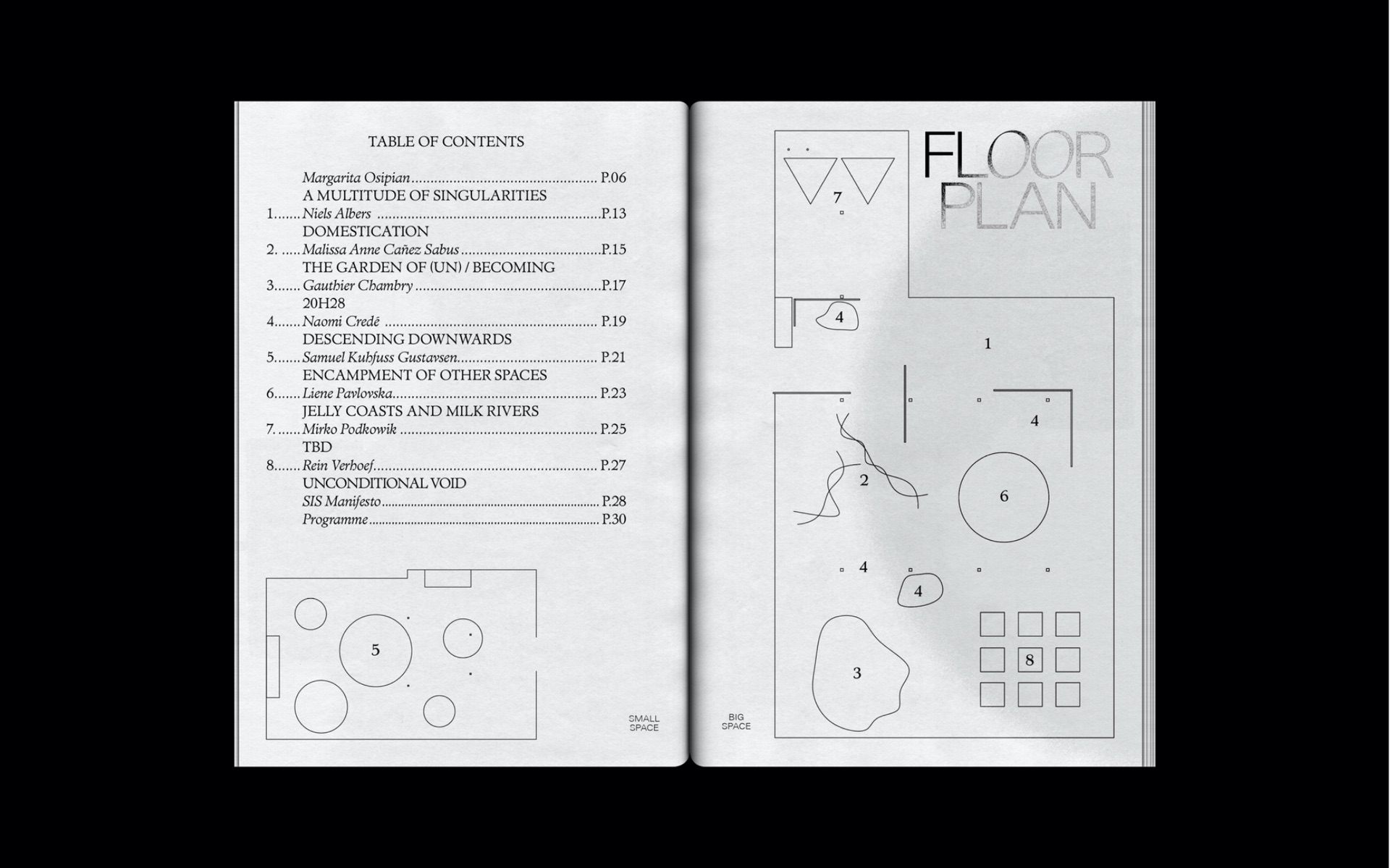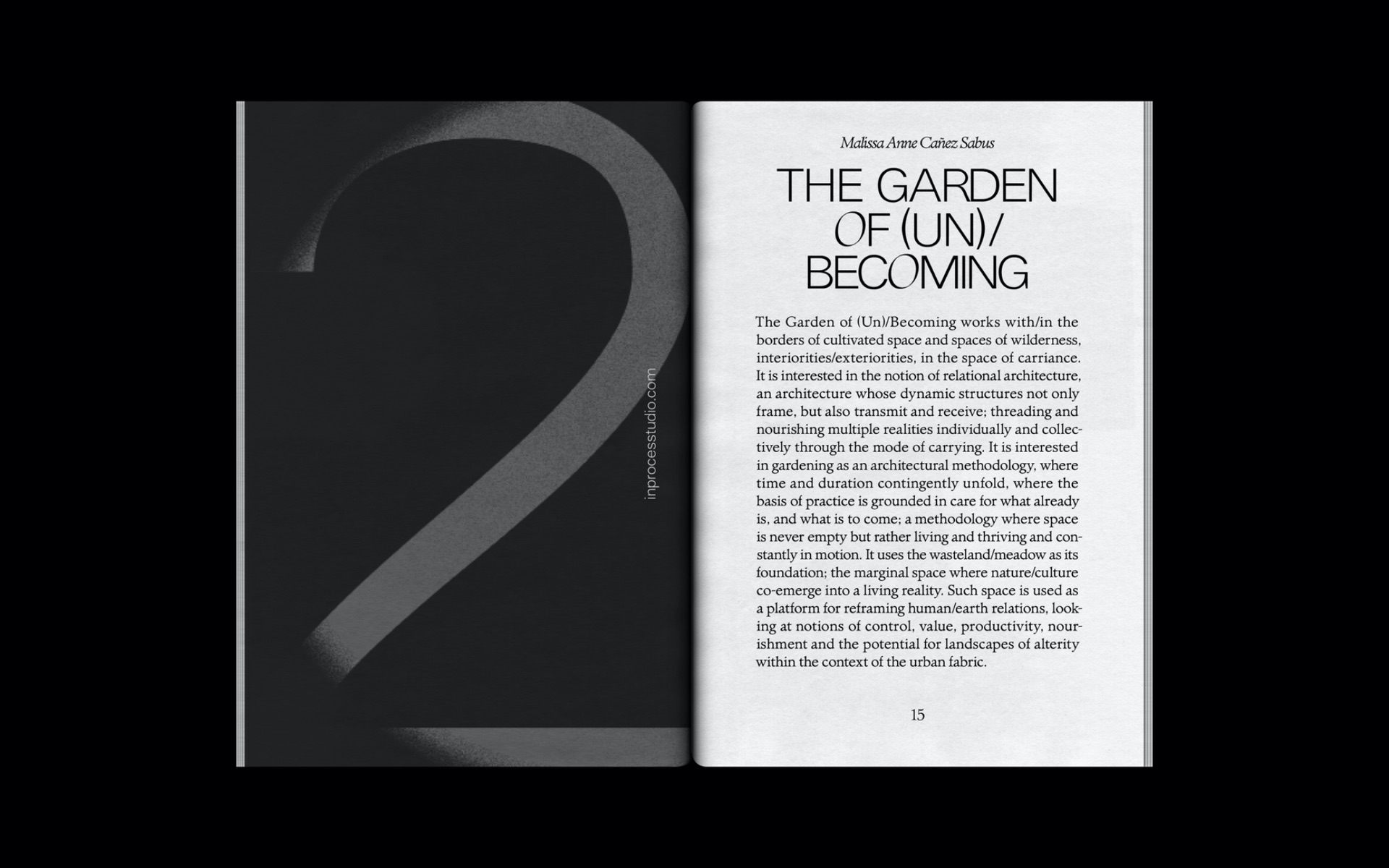 ✅ Project credits

💻 Project Comissioned
🎟 Role Graphic Designer
🏄‍♂️ Client Sandberg Instituut, Studio for Immediate Spaces
📓 Media Various printed media